OUR PHILOSOPHY
KEEP MOVING.
THIS IS THE ONLY WAY TO PROVIDE THE OPPORTUNITY FOR INNOVATION.
FULL SERVICE
EXHIBITION STAND CONSTRUCTION FROM PLANNING TO REALIZATION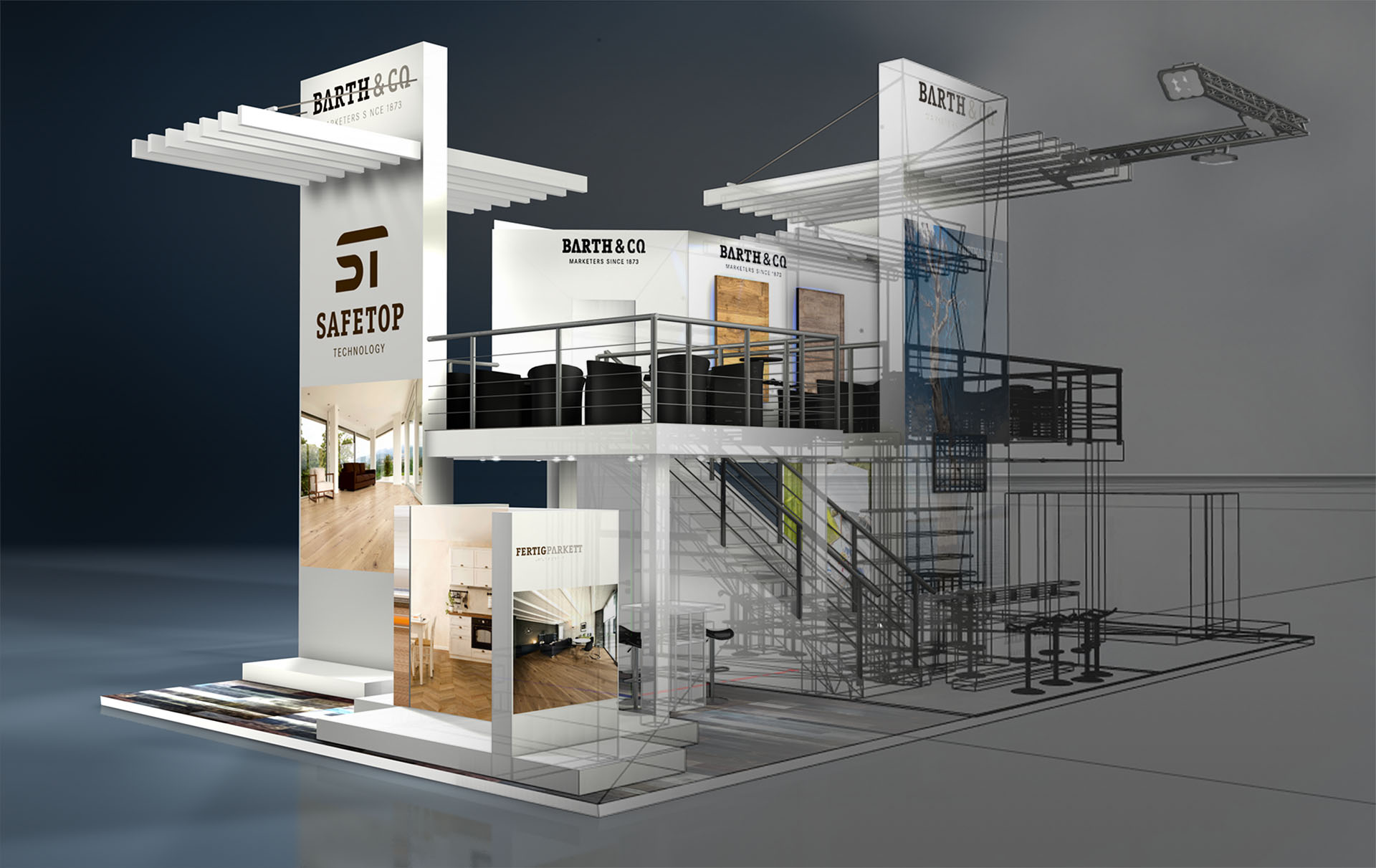 Kolpacki Messbauteam plan, design and manufacture tailor-made exhibition stands for customers Europe-wide. Being a specialist, we know what really matters to meet your marketing targets. And that's why you'll find with us not only creative minds and first-class craft but as well a strictly methodic procedure. We leave nothing to chance. We think your project through with a clear vision of all involved steps to take, even if your own exhibition planning is just beginning.
3D foto-realistic plans and layouts

Your products become a component of the design, and we give top priority to your corporate identity.

The selection of materials and elements meets strictly with your indicated budget.
Our full-service is exhaustive and complete. We consider ourselves a diligent and accurate service provider.

Our project management is panic-proof and works always on schedule.

We advise you individually and personnally, from the first phone call until the delivery of the stand.